In most situations, a single-point sling is hard to beat; it gives the shooter freedom of movement, allowing them to aim freely, move quickly and when not in use, push the bow to your side in order to move about and use both hands. Fully adjustable with flexible nylon, the Killer Instinct Single Point Sling includes a picatinny rail mount and quick release buckle for instant detach/connect. Keep your crossbow perfectly balanced with the barrel pointed towards the ground making it easy to grip and shoulder the bow from its resting position. Bungee Nylon Secures and Steadies aim when shouldered, greatly enhancing accuracy without a rest. Highly recommended for all crossbows.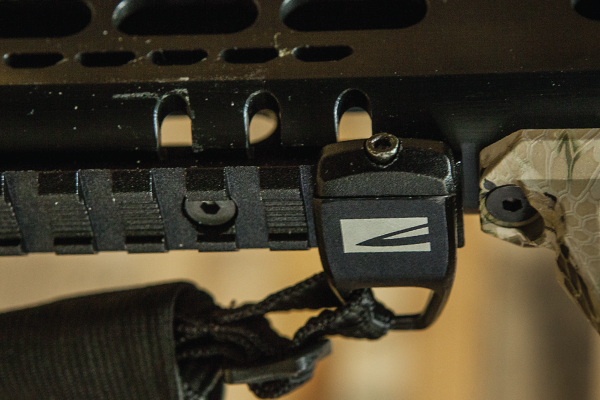 INCLUDED PICATINNY RAIL MOUNT
Fast, Secure Standard Picatinny Rail Mount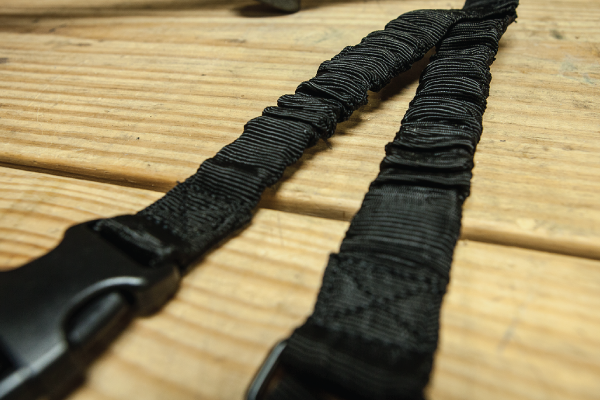 FLEXIBLE NYLON BUNGEE
Stretches for Improved Aim and Maneuverability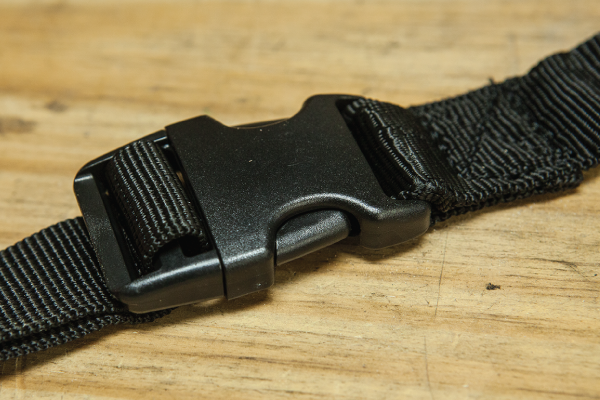 QUICK RELEASE BUCKLE
Simple, Effortless On/Off Use
Reviews
Fits right where it belongs

What a bow!!! It's not my first killer instinct bow but it's my favorite!

Great price, durable , quit and easy to install

Very simple to use very satisfied with it

KI Single Pt XB Sling - Amazing Value!

Wow! I bought this yesterday and just put this on my Ripper 415 and am really impressed at the comfort, silence and maneuverability of the crossbow using this thing. Let's face it, crossbows are generally pretty heavy, especially when they've got some real juice like the Ripper 415. This sling has tight bungee material that doesn't sag under weight and is expertly stitched. The clip connect loop is real metal, not plastic, and clamps onto your picatinny, staying out of the way as you shoulder your weapon. The extra webbing for the detatchable clip are silenced by the elastic sleeve they get tucked into. The quick release clip is plastic, but quality, strong plastic that won't succumb to cold or general hunting use. This thing is a work of art, and at $20 for a solid piece of quality hunting gear, it's a no-brainer. Buy it, and you'll love it as I do! Here's to a Safe, Successful Hunting Season for Us ALL! -NY Hunter

Nice sling with a nylon strap buckle at the attachment point with a quick release clip instead of the usual game scaring loud noisy metal spring clip found on all "tactical " slings. good quality material and stitching. Win,win.

Single point sling...AWESOME

This is as advertised....great sling. Adjustable fit, durable and comfortable!

Its a quality sling to be sure but i am new to the single point set up so im still getting used to it. I think it will work just fine.

Very happy with the way the weight is distributed on my shoulder. Love the wide range of motion I have while having the sling on. The quick release is so convenient.